President's Message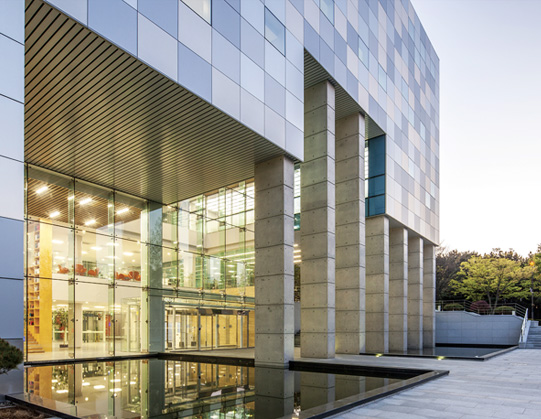 Venture 1st! HOSEO University
HOSEO University is a youthful school devoted to fostering the talented personnel needed by society by "Reinforcing Venture Spirit and Contribution to the Society based on the Spirit of Christianity".
It is important to respect God and truly love myself.
No matter how advanced science is, it cannot go beyond the realm of God, the creator, so you have a sense of respect for God. This school is doing the best to cultivate a humble person who truly loves myself and honors God.
Hoseo University has the best sites to foster "real education, real people."
Hoseo has three campuses. The main campus, Asan Campus has the University Headquarters and the College of Life and Health, the College of Engineering, AI Convergence University, and the College of Arts and Physical Education and also the Aviation Service Department from the College of Humanities and Social Sciences. The Cheonan Campus has the College of Humanities and Social Sciences, the College of Business and Music Departments from the College of Arts and Physical Education. Lastly, the Industrial-Academic Convergence Campus in Dangjin City has three departments of the Engineering College. Seoul Campus, located in Seocho-dong, Seoul, has a Graduate School of Venture Studies and a Graduate School of Global Entrepreneurship, supporting education and research with the best facilities in a specialized and pleasant environment.
Hoseo University leads the venture by establishing a cooperative system between academic, research, and industry.
In order to realize the founding spirit of the university in detail, we are nurturing talented people with venture spirit. Venture spirit is the creative spirit and challenge spirit required by the new era. It is a young spirit that overcomes difficulties to succeed. For the first time in universities across the country, student start-up childcare centers have been established to support students actively to start their own businesses. It is a university with the best conditions for students who challenge to make their dreams come true.
"Don't come to Hoseo if you don't have a dream. Don't come if you're not motivated to try. Only those who believe that you can do it should come"
Hoseo's ambition and confidence can be found in the large scale of these slogans. Hoseo University is full of dreams and ambitions for the future. We look forward to your active participation and support. Thank you.
Hoseo University President